Dog Grooming Chessington and Epsom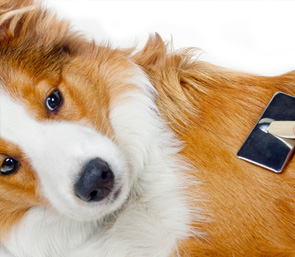 We provide dog grooming services in Chessington, Ewell, Epsom, Epsom Downs, Hook, Stoneleigh and Worcester Park.
We feel that all dogs deserve to be pampered and made to feel extra special. Our dog grooming service allows just that. As part of any of our dog grooming services we ensure your dog feels comfortable in our care. We interact with and reassure every dog. If your dog needs a break during the dog grooming process we have a fully enclosed garden where they can have a break, go to toilet and have some water.
We understand that dog grooming can be a nerve-racking experience so we only groom 1 dog at a time and do not have lots of dogs disturbing the pampering experience. Our dog groomer goes in with your dog so they do not panic and feel safe. We understand that some dogs do not like the bathing experience and can get scared, so human contact is often appreciated. Our bathing service is also suitable for elderly dogs as there are no steps so your dog can enter with ease.
Terms
Please see our Terms and Conditions for Dog Grooming
Our dog groomer offers:
Full dog groom (including a clip, bath and claws)
Bath and freshen up from £25.00
Claw clipping from £10.00
Emptying of anal glands from £10.00
A hygiene clip from £10.00
General tidy up (not full dog groom) from £25.00
| Size of Pooch | Full groom prices | | |
| --- | --- | --- | --- |
| Small e.g. less than 5kg | From £42.50 | | |
| Medium e.g. 5kg-20kg | From £47.50 | | |
| Large e.g. 20kg and over | From £57.50 | | |
To make an enquiry please call 07980 339 839 or fill out the enquiry form on the right.
Make an Enquiry
call: 07980 339 839
Or fill out the enquiry form below…