For all your dog walking, pet sitting and dog grooming needs in Epsom
We provide professional pet care services for dogs, cats and small animals including dog walking, pet sitting, dog grooming, daily feeding visits, live-in sitting and pet taxi services. We cover Epsom, Ewell and the surrounding areas, including KT17, KT18 and KT19.
Solo dog walks – we understand that not all dogs get on with other dogs and may prefer human companionship. This is where our solo dog walking service can help, as it provides the one-to-one care that your dog requires. This service is suitable for nervous, aggressive, strong, recuperating or old dogs.
Dog grooming – we only groom one dog at a time and do not have lots of dogs running around to disturb them. We understand that dog grooming can be a nerve-racking experience, so we aim to make every dog feel as relaxed as possible. When carrying out the bathing process we even go in the bath with the dog.
Pet taxi – we are happy to transport small animals, cats and dogs in our pet taxi service. We understand that not everyone has access to a vehicle and that getting your beloved pet to the vet can sometimes be a struggle. This is where we would be happy to help. We also offer a pet taxi service as an extension to our dog grooming service.
Live-in sitting – we are happy to look after your pets in the comfort of their own home. We find that they are more relaxed and content in familiar surroundings. This service keeps your home safe and your pets happy.
We are fully insured by Cliverton and we ask that all team members undertake a police check. All team members have over 15 years of experience of caring for a variety of animals.
Why choose our Epsom dog walking and pet sitting services?
We offer a wide variety of services and pride ourselves on 'PAWS for Thought' – our customer care policy
We carry out a FREE initial assessment prior to any service
We obtain written permission to let ANY Pawgeous Pooch off lead
We offer trials for any service and transport pets safely
We have a dedicated team who fit around your commitments – not the other way around
We can bring the service to your pet if they suffer from travel sickness or poor mobility
We provide regular updates on your pet's welfare and we can be contacted by phone, text or email
We store clients' keys safe at all times
To enquire about any of our Epsom dog walking or pet sitting services please call us on 07980 339 839, alternatively you can use our enquiry form at the bottom of this page.
Epsom Pet Care Services:
Dog Services
(including puppies)
Cat Services
(including kittens)
Small Animal Services
(including rabbits, hamsters etc)
Opening Hours:
Mon – Fri: 9am – 5pm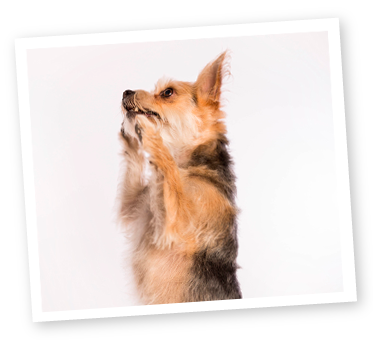 Pawgeous News…
Hello Pawgeous Parents and Pets,
I will be reporting on all the latest pupdates from the team at Pawgeous Pooches.
Lots of Licks, Pawgeous Pooch Patrol
With Pawgeous Pooches your pets are in safe hands…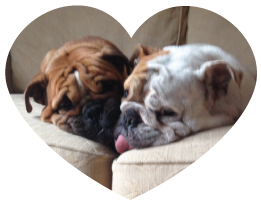 Angeline is absolutely fantastic. She's so much more than a dog walker. She looks after my dogs like they were her own and I can't ask for more than that. It's not easy with two crazy bulldogs but she has been brilliant with them.
I can't recommend enough!
Emma Evans – Epsom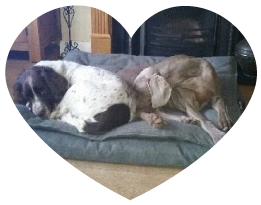 My Springer spaniel has been to Pawgeous Pooches around half a dozen times and also my Wiemaraner has been for wash, brush up and to have her nails clipped. I cannot praise Pawgeous Pooches highly enough, Angeline who I deal with is so friendly and knowledgeable. Angeline does exactly what you want and thoroughly care for your dog during the visit. The Springer's trimming is consistently high standard and my two dogs always look (smell & feel) superb after their pamper sessions. If you are looking for top quality, competitively priced, consistently high standard dog grooming, then try Pawgeous Pooches, you will not be disapointed.
Eddie Smyth – Burgh Heath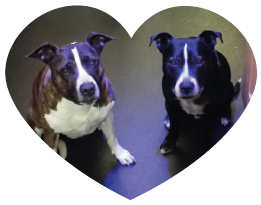 I engage Pawgeous Pooches to walk my two Staffordshire Bull Terriers 1 day a week. When Angeline first came to see my dogs she spent a long time getting to know them both and had an excellent manner when dealing with them and quickly built up a rapport. The communication is superb with regard to when they expect to arrive, and also giving plenty of prior notice if they need to re-arrange time. Even though we have only booked for 1 hour, Angeline appears to not take any short cuts with regard to time spent with the dogs and has frequently gone over the allotted time. Angeline also spends time after completion of the walk explaining what the dogs got up to during the walk and how they reacted to situations, especially new ones.
Excellent service, well worth every penny, couldn't recommend them any more highly.
Peter Mitcham – Epsom
Enquiry Form
Please complete all form fields marked *